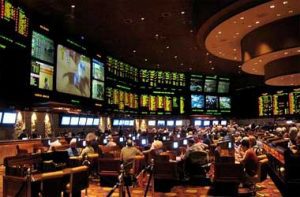 The Supreme Court appears to be poised to strike down the Professional and Amateur Sports Protection Act (PASPA), a 25-year federal law that bans states from authorizing or licensing sports betting. On March 3 ESPN.com published an article, The odds of legalized sports betting:  New Jersey vs. the leagues, which you may find of interest.    The article provides an account of significant movement from 2012 to date on this important case.  A court decision could be forthcoming in time to wager bets on the 2018 NFL season.
In addition, back in January of this year The Philadelphia Inquirer reported that as many as 20 states have submitted bills for sports betting.  And according to Eilers & Krejcik Gaming (nj.com), Americans bet up to $60 billion annually on sports via offshore websites and bookmakers.  Others estimate the underground industry is worth more than $150 billion a year.
It's time for these dollars to come to Atlantic City and the Greater Atlantic City Chamber continues to strongly support legalized sports betting.