About CLEM THOMAS
Clem Thomas is the founder and owner of Versutia Solutions since 2006. Growing up in Galloway Twp, NJ, he is a 2003 graduate of Drexel University in Philadelphia.Clem currently resides in Mays Landing with his wife Eileen and two children. Clem also spends his personal time volunteering for his community. He serves as a Lieutenant & Rescue/Recovery Diver for the Township of Hamilton Dive Team. Clem also serves as a volunteer firefighter with the Mays Landing Fire Department.
About VERSUTIA SOLUTIONS
Versutia Solutions, founded in 2006, is a full-service IT solutions provider. Versutia specializes in SMB IT services, serving clients throughout the South Jersey and Philadelphia region. With specialties including Voice-Over-IP, cloud computing, storage &backup, networking and email to name a few, Versutia Solutions has the experience and expertise to handle all your IT needs.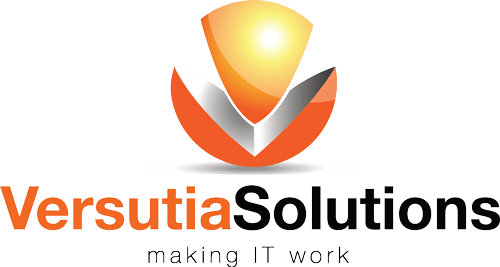 Why do you volunteer with the Greater Atlantic City Chamber?
With volunteering so much to my local community, I felt it was important to also give back to my business community. I've been a member of the AC Chamber for at least 5 years, so I wanted to get more involved. I felt this was a great starting point to help bring more businesses into the chamber which benefits the entire business community.
What would you tell someone who is considering joining the Chamber?
If you're going to join just to add your name to the chamber roster, fine, go ahead,we appreciate the donation. However, don't expect a return on that 'investment.' Joining is simply step one, but if you really want to see a return, then you need to engage. You need to come out and meet other businesses owners. I always tell people that: "People do business with people they like" – that is what networking is all about. People can't grow to like you because you appear on a chamber membership list. They grow to like you because they've sat and talked with you, and have developed rapport with you, and feel that you will take care of their need properly with whatever product or service you are offering.
Contact info:
Clem Thomas
President
609.778.4600 x103
clem@versutiasolutions.com